ERW pipeline
The full name of ERW is Electric Resistance Weld. Not like other welding procedures, the weld joint of ERW technology melting from the mother material itself. It makes the joint has the same toughness as the steel pipe. In the meantime it has better mechanical property than other normal welded pipes.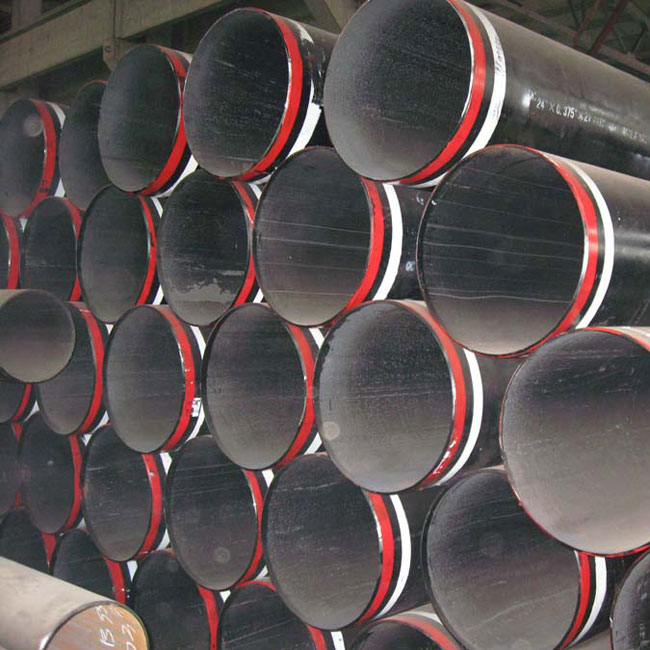 ERW steel pipe mainly used in
ERW pipeline
piping petroleum, natural gas or other gaseous or liquid matters. It can meet high or low pressure requirements. ERW steel pipes take an important position in pipeline transmission field.
The ERW producing technology is simple, with high efficiency, steady property and easy operation.
Specification:
1) Process method: ERW
2) Surface finish: Paint Varnish Coating or unworked
3) Standards and Material: API Spec 5L A-X80
4) Size: OD 114mm - 356mm
WT 3.0mm - 12.7mm
5) Length: 3m - 12.2
6) End Finish: Plain Bevel or End Bevel
7) Applications: long-distance oil and gas conveying, fluid transportation pipeline
8) Packing term: Standard seaworthy packing, General bunch packing.
下一篇:A53 steel pipe,JIS G3444 pipe,DIN 2448 pipe,DIN 2448 pipe,EN