ASTM A106 GR B fluid pipe
ASTM A106 GR-B seamless fluid pipe
1.ISO & API approved;
2.OD:1/2"-16'. WT:sch5s-schxxs;
3.Hot rolled,cold drawn:
Large wall thicknes seamless steel pipe: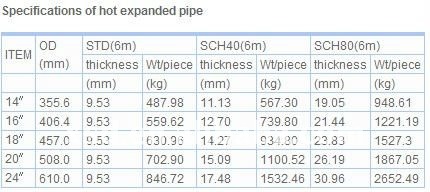 ASTM A106 GR-B seamless fluid pipeUsed in the general structure and the mechanism ,including construction ,machinery,transportation, aviation,petroleum mining and each kind of structural tubes.
Pipe types

Pipe size mm

Tolerances

Hot rolled

OD

<50

-0.5/+0.5mm

>=50

-0.1/+0.1%

WT

<4

-12.5/+12.5%

>=4-20

+15%

-12.5%

>20

-12.5/+12.5%
Hot rolled pipes:
Hot rolled seamless steel tubes can be classified into the common steel pipe, low and medium pressure boiler seamless steel tube, high pressure boiler seamless pipe, stainless steel hot rolled pipe, and more.
hot rolling - heating - piercing - three roller helical rolling, tandem rolling or extrusion - tube knockout - sizing or tube diameter reduction - cooling - semi-finished hot rolled seamless pipes - straightening - water pressure test - labeling - warehousing.
Products can be also supplied according to the standard of ASTM A53,ASTM A106,ASTMA500-98,ASTMA519-98,ISO2937,JIS G 3441-1994,JIS G3444-1994.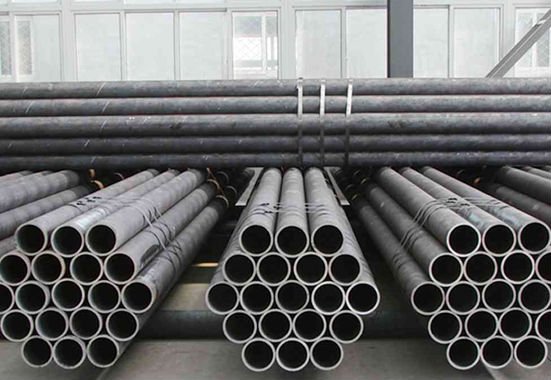 上一篇:6" SCH40 ERW SMLS steel pipe