ASTM A234 WPB elbow,ASMEb16.5 Carbon Steel Bend
American standard ASTM A234 WPB elbow
The American standard ASTM A234 WPB corresponds to the national standard 20# carbon steel, and the pipe fittings made of the material have two kinds of seamless pipe fittings and butt welded pipe fittings. Pipe fitting types are: elbows, tees, heads, caps, etc.
The ASTM A234 WPB elbow is a pipe that changes the direction of the pipe in the piping system. According to the angle, there are three most commonly used 45° and 90°180°, and other abnormal angle elbows such as 60° are also included according to engineering needs. Elbows are made of cast iron, stainless steel, alloy steel, malleable iron, carbon steel, non-ferrous metals and plastics. The way to connect to the pipe is: direct welding (the most common way) flange connection, hot melt connection, fused connection, threaded connection and socket connection. According to the production process, it can be divided into: welding elbow, punching elbow, push elbow, casting elbow, butt weld elbow. Other names: 90 degree elbow, right angle bend, love and bend.
Divided by the production method can be divided into push, press, forge, casting and so on.
Divided by manufacturing standards can be divided into national standard, electric standard, ship standard, chemical standard, water standard, American standard, German standard, Japanese standard, Russian standard and so on.
Divided by its radius of curvature: can be divided into long radius elbows and short radius elbows. The long radius elbow refers to the outer diameter of the tube whose radius of curvature is equal to 1.5 times, that is, R = 1.5D; the short radius elbow refers to its radius of curvature equal to the outer diameter of the tube, that is, R = 1.0D. (D is the elbow diameter and R is the radius of curvature).
If divided according to the pressure level: there are about seventeen kinds, which are the same as the American pipe standards: Sch5s, Sch10s, Sch10, Sch20, Sch30, Sch40s, STD, Sch40, Sch60, Sch80s, XS; Sch80, SCH100, Sch120, Sch140, Sch160, XXS; the most commonly used are STD and XS.
ASTM A234 WPB steel pipe fittings are used for the pressure piping systems of moderate and high temperature services.ASTM A234 is the standard of material ,which indicating the materials properties of different kinds of carbon steel and alloy steel. "WPB "is one of the steel grade in this standard. "W" means weldable, "P" means pressure, "B" is grade b .So A234 WPB pipe fittings are butt welding ends , commonly used to be welded with the steel pipes of A106, A53, GR.B material, or API 5L GR.B material
SIZE: 1/2--36" seamless elbow;2"--100" seam welded
WALLTHICKNESS: STD,SCH40,XS,SCH80 iswidely uesd.
TYPE: LR( long radius:R=1.5D); SR(short radius:R=1.0D), 2.0D, 2.5D, 3D,4D,5D,6D,7D-40D
Angle: 15°30°,45°,60°,90°,180°, or as client requirement.
PROCESS:hot-pushing elbow
MATERIAL:
ASTM A 234WPB,ASTMA234WPC,St37.0,St35.8,St45.8,10#,20#,20G,23g,20R,Q235
STANDARD:ASMEB16.9,ASMEB16.28,ANSI B16.5 ,ANSIB16.9,GB/T12459,GB/T13401
ElbowDetail
The regular products of A234 WPB pipe fittings are elbows, tees, reducers, caps, cross.....
All the A234 WPB pipe fittings include the seamless A234 WPB pipe fittings which are made from the seamless steel pipes, and the welded pipe fittings which are made from ERW steel pipes.
Steel Elbow is installed between two long pipes to change direction.Generally, Elbow with the angle of 45°, 90° , 180°(or as client request) is widely uesd in the world. The detail as follow: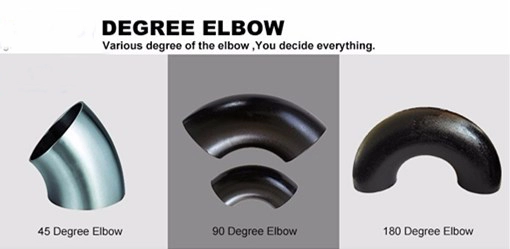 Elbow can be divided into Long radius (LR:R=1.5D) and short radius(SR:R=1.0D),generally, "R" is the radius of curvature; "D" is the outer diameter of pipe.

Chemical Composition (%) of ASTM A234 WPB
| | | | | | | |
| --- | --- | --- | --- | --- | --- | --- |
| Grade | C | Mn | P | S | Si | |
| WPB | 0.3 | 0.29-1.06 | 0.05 | 0.058 | 0.1min | |
| Grade | Cr | Mo | Ni | Cu | V | Nb |
| WPB | 0.4 | 0.15 | 0.4 | 0.4 | 0.08 | 0.02 |
Mechanical properties of ASTM A234 WPB
| | | |
| --- | --- | --- |
| Item | Tensile Strength (KSI) | Yield Strength (KSI) |
| WPB | 60 | 35 |
Process Flow
Hot -pushing elbow can widely used in Petroleum, chemical, machinery, boiler,electric power, shipbuilding, papermaking, construction, etc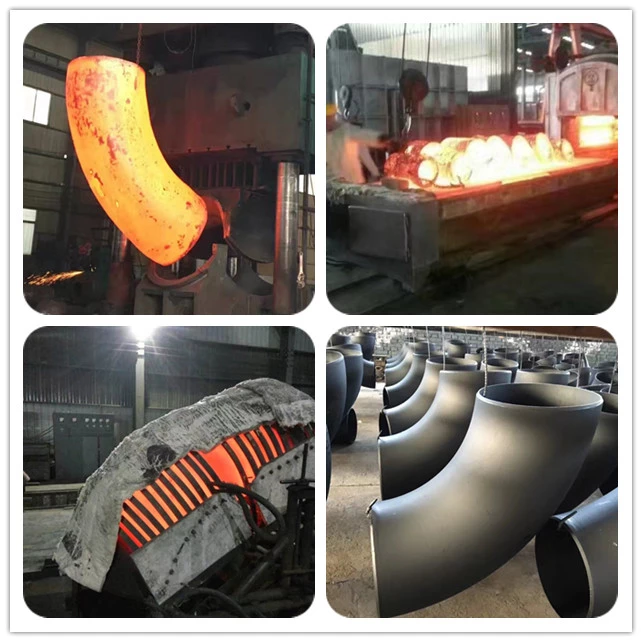 1.Cutting
2. Hot-pushing molding
3. Heating treatment
4. Chamfering
TESTING
ASMEb16.5 STD 90 degree 1.5D catbon steel bend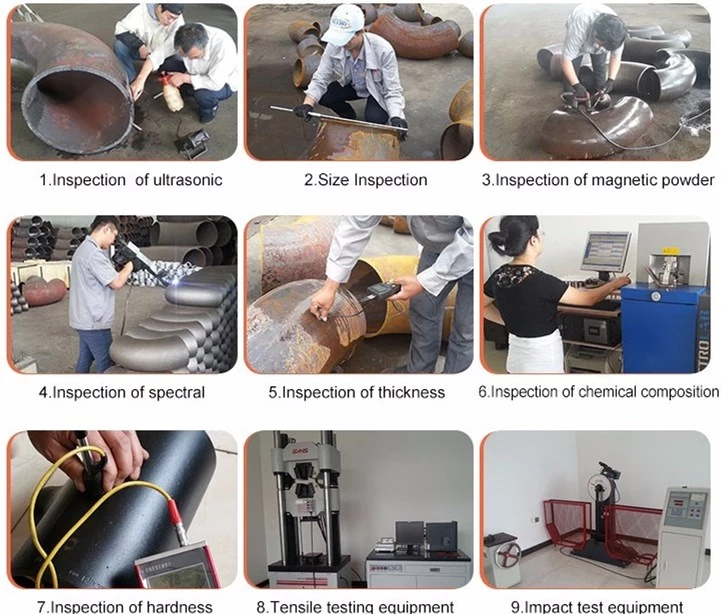 Packaging
ASMEb16.5 STD 90 degree 1.5D catbon steel bend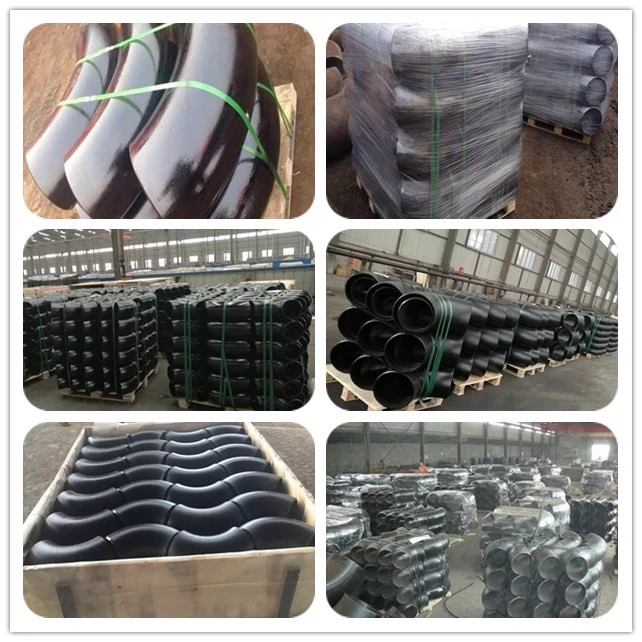 According to different shapes and uses, it can be divided into: grooved elbow, ferrule elbow, double bearing elbow, flange elbow, reaming elbow, dull elbow, inner and outer elbow, punching elbow, push Elbows, socket elbows, butt weld elbows, inner wire elbows, etc.