LSAW steel pipe,Spiral Pipe Manufacturing Practices standard
large-diameter thick-wall straight-seam Longitudinally Submerged Arc Welded (LSAW) Pipes.
Standard : GB/T3091-2001, BS1387-1985, ASTM A53, API 5L / API
Material : Q195, Q215, Q235, Q345, STK500
Grade : API 5L A, API 5L B, API 5L X42-X80
Packing : In hexagon bundle with pvc plastic sheet and slings
Application : Low pressure liquids delivery, such as water, gas and oil.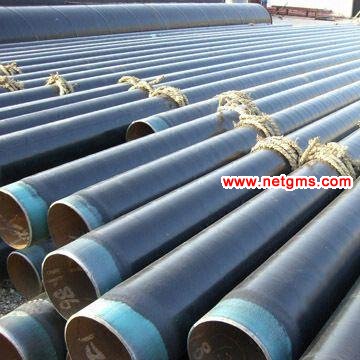 The mechanical property of the longitudinal-seam submerged arc welded (LSAW) pipes, which were made of steel plate cut from the hot rolled coils by both JCOE and UOE forming processes, conformed to the DNV-OS-F101, which showed that these pipes could be used for the submarine oil or gas transporting pipeline, movement of low pressure liquids like oil, water and many more.
LSAW PIPE:Spiral Pipe Manufacturing Practices standards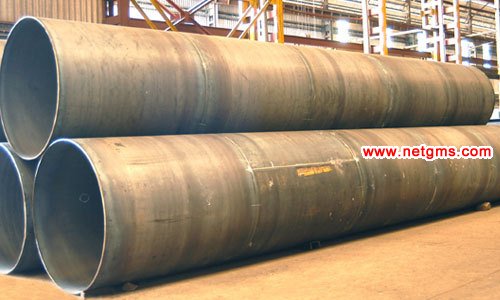 Project

Steel pipe

GB/T9711-1997

SY/T5037-92

SY/T5038-92

Pipe end diameter deviation

D <508 ± 0.75% D D ≥ 508 ± 1.00% D

D <508 ± 0.75% D D ≥ 508 ± 1.00% D

± 1.25% D

Thickness deviation

D <508 +15.0% 12.5% T-t 
D ≥ 508 +17.5% t-10.0T

D <508 ± 12.5% t D ≥ 508 ± 1.00% t

± 1.25% T

Weld reinforcement

≤ 3.18mm

0.5-3.0mm

≤ 2.0mm inside
the outer ≤ 2.5mm

Straightness

≤ 0.2% L

≤ 0.2% L

≤ 0.25% L

Pipe end state

30o-50o bevel
blunt edge 1.59 ± 0.79mm
trimming ≤ 1.59mm

30o-50o bevel
blunt edge 1.6 ± 0.8mm
D <813 Cut diagonally ≤ 1.5mm 
D <813 Cut diagonally ≤ 3.0mm

30o-50o bevel
blunt edge 0-3mm
Trimming ≤ 1.5mm

Weight deviation

Single +10.0% -3.5%
-1.75% bulk loading

Single +10.0% -3.5%
-1.75% bulk loading

Single +10.0% -3.5%
-1.75% bulk loading

NDT

Less than 203mm from the pipe end welds ray inspection;

than 203mm from the pipe end welds using ultrasonic inspection; rival welds, welding and weld ultrasonic inspection.

Head welding, welding and circumferential welds using ultrasonic inspection.

Head welding, welding and circumferential welds using ultrasonic inspection.

Hydrostatic Test

2 [sigma]
P = ─ ─ ─ D

2 [sigma]
P = ─ ─ ─ D

2 [sigma]
P = ─ ─ ─ D

Remark

D: nominal pipe diameter, mm; t: nominal pipe wall thickness,

mm; [σ] hydrostatic test experimental force,

Mpa L: single pipe length, mm; P: hydrostatic testing experimental force, Mpa
上一篇:A53/A106 API5L Grade.b/c X42-X70 PSL1/PSL2 CARBON STEEL PIP