A53 pipe,A106 pipe,A333 pipe,A335 pipe for Piping Chemical Requirements and Tensile Requirements
ASTM/ASME A53 / SA53, A106 / SA106, A333 / SA333, A335 / SA335 Steel Pipes for Piping Chemical Requirements and Tensile Requirements
A53 pipe,A106 pipe,A333 pipe,A335 pipe for Piping Chemical Requirements and Tensile Requirements
Download,http://www.netgms.com/pipe-for-Piping -Chemical-Require-mensand-Tensile-Requirements.ppt
Note (1) Manufacturing Method
E : Electric resistance welded process
S : Seamless process, hot finished and cold finished S-C : Seamless process and cold-finished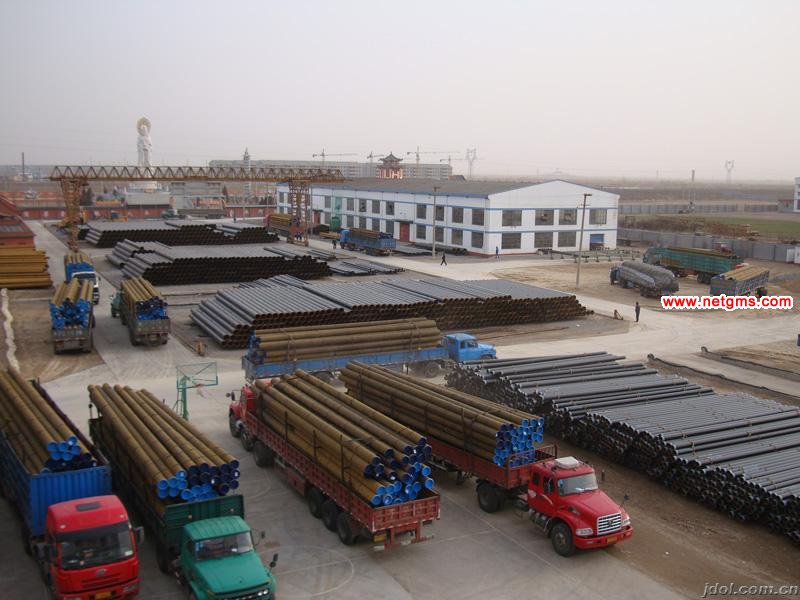 (3) Heat Treatment
The tubes shall be subjected to the heat treatment by one of specified method, the heat treatment other than those specified in the table shall be agreed up on by the purchaser and the manufacturer.
A : Annealing
FA : Full annealing
IA : Isothermal annealing
NT : Normalizing and Tempering N : Normalizing
QT : Quenching and Tempering
DNT : Double normalizing and Tempering SA : Seam annealing of the welded portion
Test and Examination (continue)
Note (1) Manufacturing Method
S : Seamless steel pipe, hot finished and cold finished
E : Electric resistance welded steel pipe
(2) Flattening test
H : distance between flattening plates (mm) t : specified wall thickness of pipe (mm)
D : specified outside diameter of pipe (mm)
e : constant individually defined for each grade of the pipe
| | |
| --- | --- |
| 0.09 | : low carbon steel (C 0.18%) |
| 0.07 | : medium carbon steel (C 0.19%) |
0.8 : ferritic alloy steel
(3)Bending test (A 53, SA 53, A 106, SA 106)
For pipe NPS 2 and under shall be capable of being bend cold through 90 around a cylindrical mandrel, the diameter of which is 12 times the outside diameter of the pipe, without developing cracks.
(4)Bending Test (A 335, SA 335)
nbsp;For pipe whose diameter exceed NPS 25, whose diameter to wall thickness ratio is 7.0 or less shall be subjected to the bend test instead of the flattening test, the bend test specimens shall be bend at room temperature through 180 without cracking on the outside of the bend portion. The inside diameter of the bend shall be 1 inch.
(5)Impact Test
a, Absorbed Energy for Charpy Impact Test
上一篇:DIN2391 Precision steel pipe, Gr St35 St45 St52 St37.4