We are recognized Supplier in offering top quality A333 GR.6 Carbon Steel Pipes to our valuable clients. These pipes are also in compliance with international & other industry recommended standards. Perfect for use in elevated temperature services these also cone with internationally advised wall thicknesses.
Describe:

LOW TEMPERATURE SERVICE TUBES
| | |
| --- | --- |
| ASTM A334 | GR.6, GR.3 |
| ASTM A 334 | GR.6, GR. |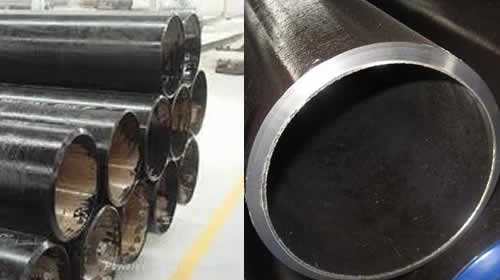 ASTM A333 GR.6 seamless low temperature tube
1).Standard Executived: ASTM A333,ASTM A334
2).Materials:
ASTM A333 Gr.1,Gr.3,Gr.4,Gr.6,Gr.7,Gr.8,Gr.9, Gr.10,Gr.11
ASTM A334 Gr.1,Gr.3,Gr.6,Gr.7,Gr.8,Gr.9,Gr.11
3).Outside diameter:16mm-824mm
4).Wall Thickness:2mm-100mm
5).Length:4m-12m,also can be manufactured by customers' requirements
6).Manufacturing Process:Seamless
7).Ends:Plain ends or bevel ends
8).Coating for protection:can be required according to customers'requirements
9).OTHER: These A333 Gr.6 pipes find application in diverse areas such as petrol, chemical, fertilizer, refineries, heavy engineering industries, shipping, power plants, boiler, and atomic research institute.
Usage:
Bending operations
Welding operations
Flanging operations
Other forming operations