api 5l astm a106b/a53 seamless steel pipe
carbon steel pipes
1.Free sample will sended for evaluation
2.Materials: API 5L Gr.B,X42, X52, X60, X70, Q235, Q345, A106,A53
carbon seamless pipes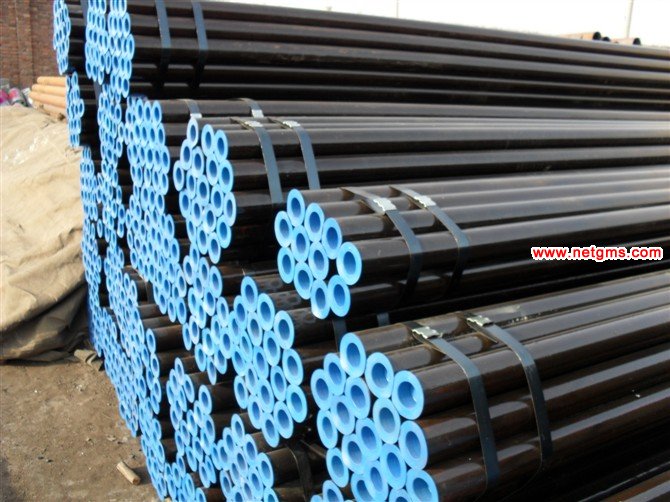 Size: 1/4 to 48-inch Wall thickness: SCH10-SCH80 XXS
Standards: API5L, API5CT, ASTMA106, ASTMA53, DIN1629,1626,
Materials: API 5L Gr.B,X42, X52, X60, X70, Q235, Q345, A106,A53
Packaging: painting, cap, bevel (beveled edges), bundles or as per customers requirements
Applications range: petroleum, chemical, power, gas, water, metallurgy, shipbuilding, construction
Minimum order quantity: 10 tons
Delivery time: according to customers requirements (the earliest time is 10 days)
api 5l/astm a106b/a53 ASTM standard large-diameter seamless steel pipe
Cangzhou Pipe Manufacturing Co., Ltd. [Chernobyl Liu Liu 138.317.63.520]
Structural tubes, fluid tubes, low pressure boiler tubes, furnace tubes, fertilizer and petroleum cracking tube, power tube paper tube / pipe / seamless steel pipe / seamless pipe / fluid pipe / boiler pipe / high pressure boiler tube / fertilizer pipe / tube and some steel exports geology "export steel pipe performance standards astm a106 gr.b; astm a53 gr.b; api spec 5l gr.b; bs1387; astm a179; astm a192; astm a335; astm a333; din1629; astm a106c . "
1 single standard delivery astm a106 gr.b astm a53 gr.b api 5l gr.b, x42, x46, x52, x60.
2 Double Standard Delivery: astm a106/a53 gr.b astm a106/api5l gr.b astm a53/api 5l gr.b.
3 three Standard Delivery: astm a106/a53/api 5lgr.b product OD 1/2 "-28" ,21.3-711 .2 mm.
Wall thickness of the implementation of standards and Packaging:
Thickness sch30, sch40, std, xs, sch80, sch160, xxs etc.
Pipe length:
Be 5.8 m length and 6 meters in length and up to 12 meters in length, can be any length between.
Steel coated with anticorrosive paint at both ends with plastic protector (cap), the required chamfer (chamfering, beveling down). Astm a106 gr.b astm a53 gr.b api 5l gr.bb s1387 gr.b can provided bv inspection, sgs inspection, lr inspection, ibr test.
上一篇:NEWSINDA ASTM API SCH40 SCH80 SEAMLESS STEEL PIPE