Piling pipe,ASTM A252 Piling steel pipe,welded spiral Piling
ASTM A252 Steel Piling Pipe
API 5L/ ASTM/AWWA DN219-3620mm Spiral welded steel pipe (ERW ,SSAW ,DSAW)
1. Material: Q235, Q345(16Mn), L175-L485, 16Mn, X42 X52 X56 X60X70, Gr1, Gr 2, Gr3, GrA, GrB, GrC, S235 JR, S345JR, ST37,ST42 ST52,and according to the customers requirements.
2.Outside Diameter: 219-3620mm
4.Wall thickness: 6-30mm
3. Length: 5.8-12m 12-15m 15-23m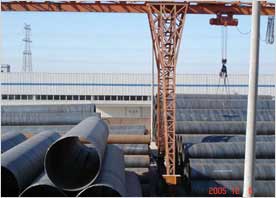 1. SSAW/ERW astm a252 Piling Pipe
2. OD: 219-3048mm (8-120")
3. WT: 5-30mm
4. Steel Grade: GR1-3 ,ST37 ,S355, GR- B, Q235 Q345 L245 etc.
5. Length: 5.8-20m
6. Productive Capacity: 200,000 ton per year
Commodity
SSAW/ERW astm a252 Piling Pipe
Standard and Grade

DIN1626 ST35/ST37
ASTM A53, ASTM A252 Gr.1, Gr.2, Gr.3

GB5310, GB/T9711 16Mn Q235, Q345, L245
JIS G3456, JIS G3455, JIS G3452, JIS G3457

Out diameter
219 -3048 mm
Wall thickness
5 -30 mm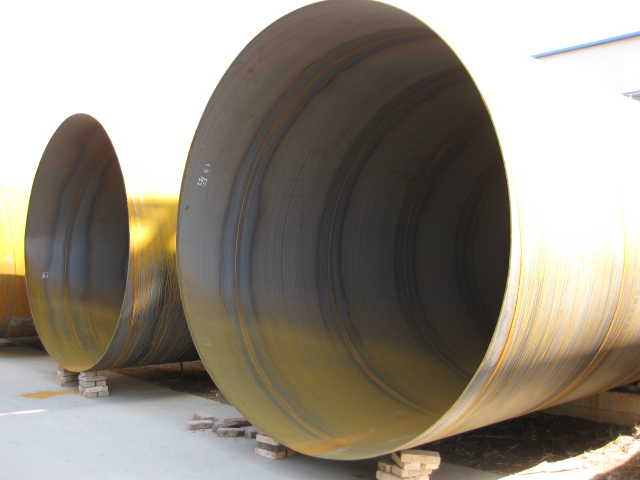 Piling steel pipe
End: Beveled end
Surface treatment:
External: 3PE, FBE, black or Varnish painting, Polyurethane or according to customers requirements
Internal: epoxy coating, cement plaster, and according to customers requirement
Quality Control Test term: 100% X-Ray inspection,100% Hydraulic Pressure test,100% Ultrasonic inspection
7. Standard and application:
a. API 5L PSL1 b.GB/T9711.1 c. SY/T5037 d. SY/T5040 SY/T5036
e. ASTM A53 f. ASTM A252 g.EN1027 h.IS1978
---
Piling steel pipe
In recent years, generally around the piling steel pipe application, the the piling pipe diameter growing, the The Zhengzhou Zhongyuan Steel Pipe technology company caliber piling pipe production to 3620mm, is widely used in coastal, river, lake area.
First, use: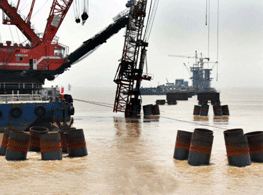 In recent years, off the coast of deepwater dock project in domestic coastal large-scale construction, and as a deep-water pier bearing capacity of the pile foundation commonly used spiral weld large diameter steel pipe piles [1];, building bridges, roads, The high-rise buildings are piling pipe.
Second, the general symbols:
D: steel pipe nominal outside diameter, mm
T: steel pipe nominal wall thickness, mm;
M: steel pipe line quality, kg / m
Nominal outside diameter:
219-3620mm, Zhengzhou Zhongyuan Steel Pipe Company production of spiral steel pipe diameter up to 3620mm;
Fourth, the usual length:
8.0 --- 12m, according to the buyer's requirements, both the buyer and the seller agreed to supply length beyond the usual length range.
Fifth, by weight:
Usually gauging when calculated in accordance with the theoretical weight; Both sides discussed the actual measurement calculated;
Seven, materials, general requirements:
Q235 or Q345. Machining customized according to user needs;
Eight, appearance quality
The pipe weld surface may not have cracks, broken arc crater and porosity and other defects, the presence of the above-mentioned defects the weld allow repair welding defects allows grinding or patch. Allowed steel strip butt weld steel pipe, steel pipe to allow docking with two pipe sections from butt welding can be submerged arc welding or manual welding process.
上一篇:SAW Pipe,Carbon Steel SAW Pipes,API 5L GR X PSL Welded Pipe