API 5L Line Pipe - X52 X60 X70 X80
The complex chemical and physical properties of the various grades of carbon steel pipe allow for a broad range of service usage.
1/2" Nominal to 24"O.D. Seamless Pipe
Wall Thicknesses – Schedule 40 up to 4.000"
Standard Carbon Steel Pipe Specifications & Grades
A/SA-106 – Grades B
A/SA-53 Seamless – Grade B
Flanges & Fittings
Description
JST API 5L line pipe covers seamless and welded steel line pipe. This steel line pipe is widely applied for pipeline transportation in the petroleum and natural gas industries. API 5L X52 X60 X70 X80 line pipe is suitable for conveying gas, water and oil. Size can be customized according to requirements.
Standards of API 5L Line Pipe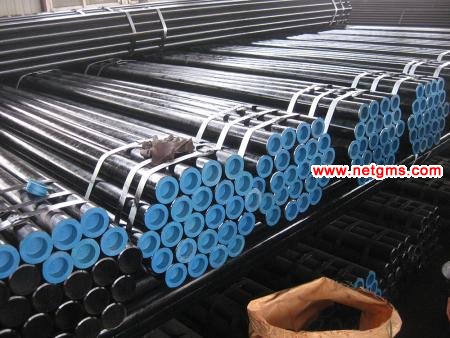 Specifications for API 5L adhere to ISO 3183, which standardizes pipeline transportation systems within the materials, equipment and offshore structures for petroleum, petrochemical, and natural gas industries. There are two basic product specifications levels (PSL) of technical requirements including PSL-1 and PSL-2. PSL-1 is a standard quality for line pipe while PSL 2 contains additional chemical, mechanical properties and testing requirements.
QIANCHENG STEEL PIPE Products has the right grade, size and price to meet your requirements including A/SA-106 Grade B/C and API 5L X- 42 thru X -70. A/SA-106 Grades B & C are utilized for services ranging from structural supports to steam drum headers with temperature ranges up to 800°F, while API 5L X Grades 42 thru 70 are utilized for the water and petroleum industry to transport liquids or as platforms on off-shore rigs.
Classification of API 5L Line Pipe
Grades covered by API 5L specification are A25, A, B, X42, X46, X52, X56, X60, X65, X70, X80. For X52 X60 X70 X80 line pipe, the two digit number following the "X" indicates the minimum yield strength of pipe produced to this grade.
Sizes of API 5L Line Pipe
1.
Nominal Pipe Size (O.D.): 2" to 24"
2.
Wall Thickness: Schedule 10 through 160, STD, XS, XXS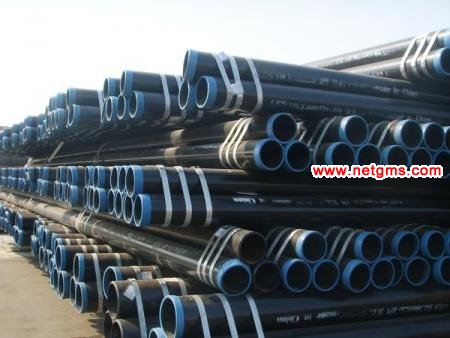 Carbon Steel Butt Weld Fittings: A/SA-234 WPB * WPC
Carbon Steel Forged Fittings: A/SA-105
Carbon Steel Flanges: A/SA 105
High Yield Carbon Steel Pipe Specifications & Grades
API5L Seamless – Grades B (X42, X52, X60, X65 and above)
上一篇:DIN2391 Cold drawn precision seamless pipe
下一篇:API5L X42 X52 X56 X60 X65 X70 X80 PSL2 PSL 2 Seamless / ERW