Steel Pipe Technical Requirements
Pipe Technical Requirements
Steel tube (5) technical requirements
5.1 Steel grades and chemical composition
5.1.2 Steel Pipe refined chemical composition tolerances according to the relevant provisions of GB / T 222.
5.1.1 Steel grades and chemical composition (melting analysis) should be consistent with the requirements in Table 8. Negotiated by supply and demand, but also can supply other grades of steel pipe.
Table 8 steel grades and chemical composition (melting analysis)
5.2 Manufacturing method
5.2.1 steel pipe used for steel oxygen converter or electric furnace. Class Ⅰ tube steel and all class III boilers billet manufacturing effective steel refining furnace.
5.2.2 This standard specifies steel pipe hot-rolled produced.
5.3 Delivery Status
5.3.1 The steel pipe shall be the total length of the appropriate heat treatment, the recommended heat treatment of steel pipe specification listed in Table 9. The heat treatment system should be complete in the quality certificate.
5.3.2 for St35.8 St45.8, 15Mo3 steel, hot - rolled to ensure some good uniform organization of the state, may be considered to meet the appropriate heat treatment requirements. For 13CrMo44, 10CrMo910 steel under the same premise, can only tempered. When the finishing temperature of hot-rolled 12Cr1MoVG steel pipe in the provisions of normalizing temperature range can not be normalized. For 14MoV63, and 12Cr2MoWVTiB steel under any circumstances, are normalizing and tempering state delivery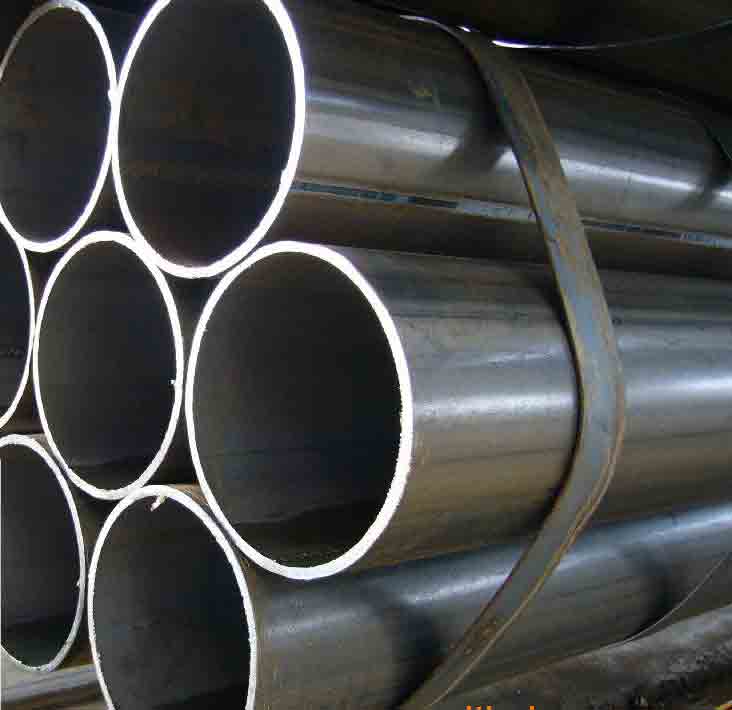 Note: normalizing the heating should be insulated until the entire lateral force of the steel pipe surface to achieve the required temperature. Wall thickness 1min/mm for 12Cr1MoVG holding time, but not less than 20min; according to wall thickness 1.5min/mm For 12Cr2MoWVTiB holding time, but not less than 20min. In tempering, for 13CrMo44 and 10CrMo910 at least in the specified temperature insulation 30min; For 14MoV63, 12Cr1MoVG, and 12Cr2MoWVTiB, at specified temperature for at least insulation 1h. Holding time up to the required minimum temperature range calculated.
5.4 Mechanical Properties
5.4.1 At room temperature, the longitudinal mechanical properties of the steel pipe shall comply with the provisions of Table 10.
5.4.2 the provisions of the tubes at high temperatures, non-proportional extension strength of-Rp0.2 the data listed in Appendix A (Informative Appendix), for
5.4.3 Steel 1% creep limit and lasting ultimate strength of the data listed in Appendix B (Informative Appendix) for reference.
上一篇:Technical parameters spiral steel pipe