Cold drawn steel pipe TIG red argon Note
Cold drawn steel pipe TIG red argon Note
Cold drawn steel pipe TIG weld the back should advance aspirated appropriate to increase traffic, after the discharge of the air flow decreases gradually. The welding process should not ask off to pipe argon. The stop gas stop welding lag welds to be fully protected. In addition, special attention should be air exhausted before welding, or affect the protective effect of argon.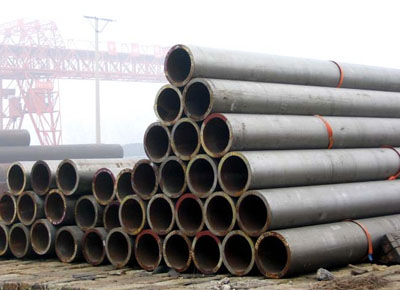 2, cold drawn steel pipe argon gas flow rate should be appropriate. The flow is too small to protect the poor, the back seam easily oxidized; excessive flow, swirl into the air during welding, the protective effects of the deterioration, and at the same time can cause defects such as weld toe concave, affecting the quality of welding.
3, the population of an argon gas should be placed as low as possible the location of the closed segment, air discharge holes should be placed in the highest position of the containment section. Easy to guarantee to obtain a higher concentration because argon is heavier than air and flushed with argon gas, from the lower position, filled with argon, the protective effect is also better.
4, in order to reduce tube argon loss from their counterparts in the gap, the impact of cold drawn steel protective effect, increase the cost gap along the weld before welding tape, leaving only the length of time continuous welding welders Peel off the tape side edge welding .
Red argon arc argon protection of cold drawn steel pipe effect can be judged from the weld color, cold drawn steel pipe welds is silvery white or golden yellow to protect the best, blue, followed by third reddish gray, gray is protected bad, black indicates severe oxidation, the worst effect.
上一篇:Modern survival of seamless pipe trade