Production of spiral steel pipe
Production of spiral steel pipe
Process performance:
1. Surface quality:
The steel surface cracks are not allowed, scarring and folding.
Steel surface allows the bump, but shall not exceed the height of the transverse ribs, depth and height of the other defects on the steel surface shall not be greater than the site where the size of the allowable deviation.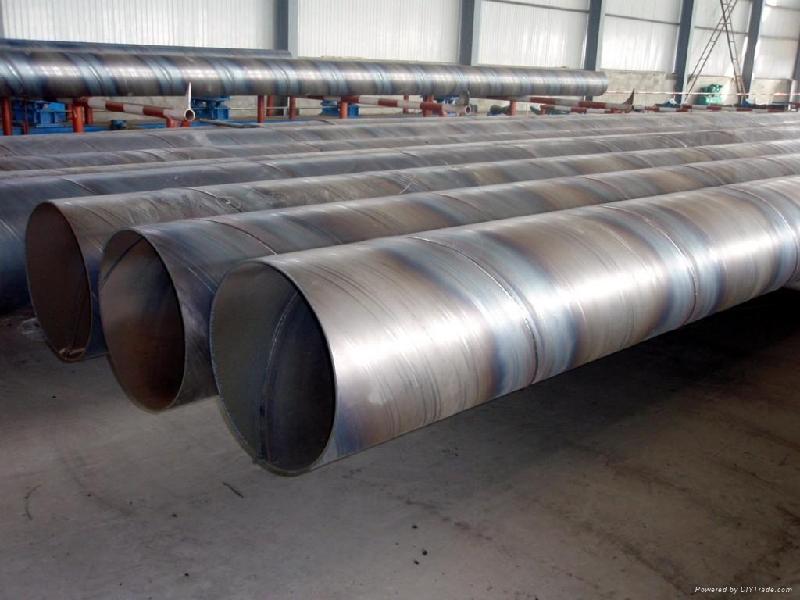 Size, shape, weight and allowable deviation:
1) the length and permissible deviations
a curvature and ends: straight steel pipe bending change should not affect the normal use, reinforced a total length of not more than 40% of the total curvature; pipe ends should shear integrity, local deformation should not affect the use
b, length: steel pipe usually definite length delivery, a specific length should be specified in the contract;? steel pipe coil delivery, each plate is a steel pipe, allowing each batch of 5%? Number of Discs (two in less than two) is composed of two steel pipes. Disk heavy disc diameter negotiated by both parties stipulate.
2) ribbed steel plate, the surface shape and size to allow deviation
Ribbed steel the transverse ribs should meet the following basic requirements:
Transverse ribs and steel disk axis angle β should not be less than 45 degrees, when the angle is not more than 70 degrees, the steel pipe opposite sides of the upper cross rib in the direction should be opposite;
Steel pipe on opposite sides of the gap between the end of the transverse rib (including the width of the longitudinal ribs) should not be greater than the sum of 20% of the circumference of the reinforced nominal;
When the steel pipe nominal diameter of not more than 12mm, the relative rib area of not less than 0.055;? Nominal diameter of 14mm and 16mm, relative rib area of not less than 0.060; nominal diameter greater than 16mm, the relative rib area should not be less than 0.065.
Reverse bending performance.
According to the requirements of the demand-side, steel pipe the reverse bending performance test.
A corresponding increase in a steel pipe diameter reverse bending test the apex diameter than bending test. First bent 45 degrees forward, after the reverse bend 23 degrees, 23 degrees after the reverse bending. After the reverse bending test, the steel pipe by the curved parts of the surface shall not crack.
上一篇:ASTM A192 pipe, ASME SA192 steel pipe - American Standard