spiral steel pipe VS ERW steel pipe
spiral steel pipe
OUTSIDE.D 219--2220mm
W.T 6--18mm
STANDARD SY/T5037-2000 API5L
MATERIAL Q235B/Q345B/L245/L290/L360/L415/L485/20# API 5L.B/X42/-/X100etc
ERW steel pipe
OUTSIDE.D 219--406mm
W.T 6--14mm
STANDARD API5L API 5CT
MATERIAL Q235B/Q345B/L245/20# API 5L.B/X42-/X70 etc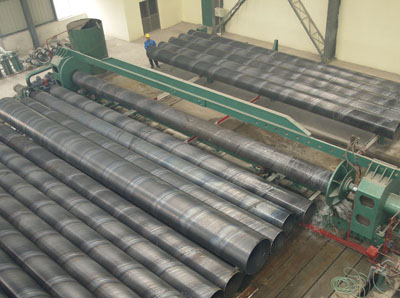 spiral steel pipe notes
SSAW steel pipe's main characteristics are as follows:First,SSAW steel pipe is produced by dual side submerged arc welded process,it is not only has the high deposition rate,but also equiped with the ability of welding penetration.Second,because the electric arc and the welding area are well protected and the welding seam is of high quality,strong dense,smooth apperence。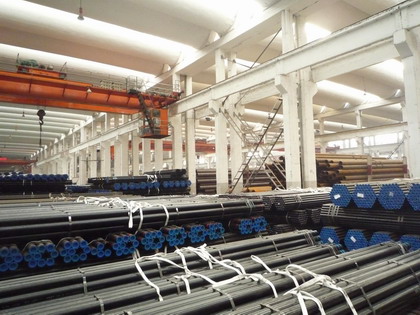 ERW steel pipe notes
The steel pipes with the advanced ERW technology is excellent in quality, perfect in welding seam, steady and fast in welding and big ability of production. All the equipment and technology of the production line are the leading standard all over the world.

PIPE APPLICTION:
spiral steel pipe it can meet any requirement of the performance.It is weldly used in many common fluid engineering such as petroleum,coal gas,natural gas,water pipeline,and heating power.
ERW steel pipe: generally used in transportation of continent & ocean oil and natural gas or other fluid, also applied as construction pipe in the ocean flat, plant, chemical and building, etc.
http://www.netgms.com/tubepiping/piping348.html
上一篇:GAS WATER AND AIR PIPELINES