Cold reduction of tube,Seamless Pipe cold-reducing
Room temperature, reducing the diameter of the pipe process, the deformation process and the heat-reducing (see tension-reducing pipe, pipe tension reducing) similar. Reducing the basic characteristics of the cold is deformed rolling cross-section stability, less prone to roll off. Outer diameter and wall thickness ratio (D / S) under the same conditions, the single cold reduced diameter less than the diameter is higher. (Figure a) seen from the figure, cold reducing heat reducing stand-alone reducing rate (m i ) in the thin wall (D / S = 42) is higher than the 40% to 80%; compared with the wall thick above the 27% to 35%.
Three-roll mill, compared with the two-roll mill, within the specifications of the test and the same deformation conditions, the former is less than the diameter of the latter single rate of 24% ~ 29%.As compared with the initial heat-reducing reducing the temperature dropped, the same D / S Standalone reducing conditions was significantly increased. Therefore, reducing the cold pipe can be further expanded reducing unit of products, especially thin-walled pipe size range; if a three-roll reducing unit, the better. Pipe cold reducing process with welded process with the effect is very significant, not only in reducing the pipe size and specifications of the premise by cold reducing enlarged finished pipe dimensions and specifications, and can achieve full continuous production, improve Reducing Mill finished product rate .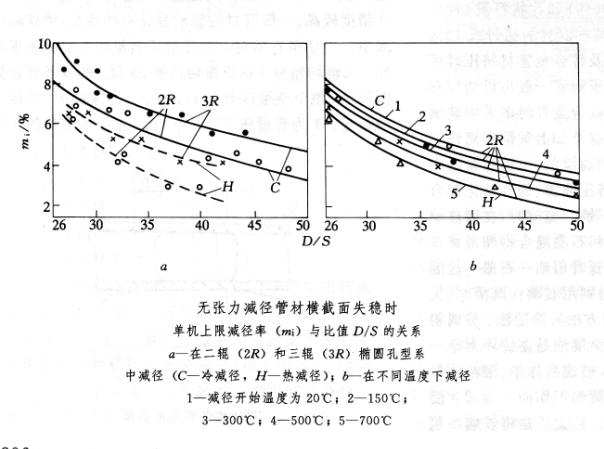 上一篇:DIN2391 Cold Drawn Precision Steel Pipe,DIN2391 ST35 ST45 ST