42CrMo4 alloy steel pipe and chemical analysis
1.42crmo4 alloy steel pipe
2.OD:6-1200mm WT:1-60mm
3.grade:1020,1025,4130,4140
4.Seamless Steel Mechnical Tubing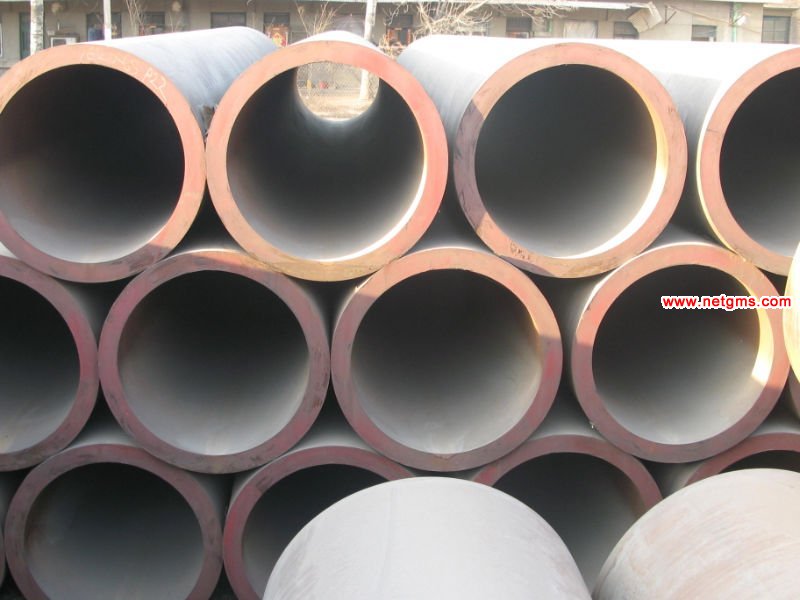 42crmo4 alloy steel pipe
seamless steel pipe
Grade and Chemical Composition (%)
| | | | | | | | |
| --- | --- | --- | --- | --- | --- | --- | --- |
| Grade | C | Mn | P≤ | S≤ | Si | Cr | Mo |
| 1008 | ≤0.10 | 0.30-0.50 | 0.040 | 0.050 | | | |
| 1010 | 0.08-0.13 | 0.30-0.60 | 0.040 | 0.050 | | | |
| 1018 | 0.15-0.20 | 0.60-0.90 | 0.040 | 0.050 | | | |
| 1020 | 0.18-0.23 | 0.30-0.60 | 0.040 | 0.050 | | | |
| 1025 | 0.22-0.28 | 0.30-0.60 | 0.040 | 0.050 | | | |
| 1026 | 0.22-0.28 | 0.60-0.90 | 0.040 | 0.050 | | | |
| 4130 | 0.28-0.33 | 0.40-0.60 | 0.040 | 0.040 | 0.15-0.35 | 0.80-1.10 | 0.15-0.25 |
| 4140 | 0.38-0.43 | 0.75-1.00 | 0.040 | 0.040 | 0.15-0.35 | 0.80-1.10 | 0.15-0.35 |
42CrMo4 alloy steel chemical analysis
Alloy structural steel: 42CrMo4
Chemical composition:
Carbon C: 0.38 ~ 0.45
Si Si: ≤ 0.40
Manganese Mn: 0.60 ~ 0.90
Sulfur S: allow the residual content ≤ 0.035
Phosphorus P: ≤ 0.035 to allow the residual content
Chromium Cr: 0.90 ~ 1.20
Ni: to allow the residual content ≤ 0.030
Cu: to allow the residual content ≤ 0.030
Mo Mo: 0.15 ~ 0.30
Mechanical properties:
Tensile strength σb (MPa): ≥ 1080 (110)
Yield strength σs (MPa): ≥ 930 (95)
Elongation δ5 (%): ≥ 12
Section shrinkage ψ (%): ≥ 45
Impact energy Akv (J): ≥ 63
Impact toughness values αkv (J/cm2): ≥ 78 (8)
Hardness: ≤ 217HB
Sample size: Sample size is 25mm rough
42CrMo4
Implementation of the standards: EN 10083/3-2006, American Standard AISI 4140 steel improved varieties, good workability of the steel, easily polished, easy to bite flowers, can be plated.
Features and Scope:
Strength, hardenability, toughness, and quenching small deformation, high temperature strength and high creep rupture strength. For the manufacture of higher strength than the steel 35CrMo and quenched forging greater cross-section, such as a large gear locomotive traction, supercharger drive gear, the rear axle, and a great link by the load spring, can also be used below 2000m deep oil drill pipe joints and salvage tools. ① for one piece of electrical, electronic mold. ② plastic mold, mold base.
42CrMo4
Heat treatment and microstructure specifications:
Heat treatment specifications: quenching 850 ℃, oil cooling; tempering 560 ℃, water, oil cooling.
Microstructure: Tempered Sorbite.
Delivery status: to heat treatment (normalizing, annealing, or tempering) or without heat treatment delivery, the delivery status should be specified in the contract.
上一篇:Large carbon steel elbow forming technology
下一篇:Spiral pipe corrosion standards ? Spiral Pipe external corro